More than 250 IC Manufacturers Choose Sekorm as Authorized Distributor, Building Supply Chain Security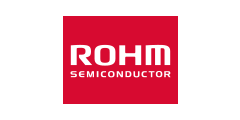 Due to the perfect supply chain service and R & D service, at present, SEKORM has obtained authorized agents of more than 250 IC manufacturers.
In 2022, new contracts will be signed with prominent IC manufacturers such as MERRY, a famous leader in electroacoustics; ELCO, a leader in China's intelligent manufacturing field, and Shanghai Belling, a first-class analog integrated circuit and power device design company.
In addition, the IC manufacturers authorized by Sekorm also include ROHM, Silicon Labs, Renesas, Melexis, TE, Alliance, ATP, EPSON, KYOCERA, Fujitsu, SEMITEC, SMI, SHIKUES, HED, SGMICRO, GOODIX, Nations, etc., which have diversified brands in the IC field.
In terms of product selection, the above-mentioned semiconductor companies cover analog, digital hybrid, power management, controllers, sensors, isolation, amplifiers, drivers, clocks, switches, radio frequency, baseband, SOC, ASIC, ASSP, and other IC products. Provide a diversified product matrix, and truly realize the worry-free use of "chips".
In recent years, my country's IC design industry has developed rapidly, and the market size and market share have increased year by year, showing a favorable development trend.
Relying on excellent hardware innovation R & D service capabilities and full-category product advantages, Sekorm services have a wide range of customer fields, including ICT and Communication, IIoT, Automotive Electronics, Intelligent Transportation, Consumer Electronics, and other fields.
In the future, Sekorm will continue to provide semiconductor enterprises with the "online + offline" service model and provide a one-stop R&D service for the whole chain of "knowledge, selection, research, and production" through the Internet service platform, and a stable and safe supply chain service, timely response to the R&D needs of hardware technology companies, and solve the supply and R&D problems of hardware technology companies at a faster and lower cost.
Recommend
This document is provided by Sekorm Platform for VIP exclusive service. The copyright is owned by Sekorm. Without authorization, any medias, websites or individual are not allowed to reprint. When authorizing the reprint, the link of www.sekorm.com must be indicated.