Sekorm is an Authorized Distributor of MERRY that is a Famous Acoustic Sensors Manufacturer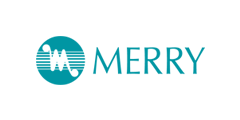 Statistics from CICC Enterprise Trust show that the global shipments of MEMS acoustic sensors increased from 5.298 billion units to 11.115 billion units in 2018-2026, with an average annual compound growth rate of 9.7%, and market demand showed a steady upward trend.
With the continuous advancement of 5G commercialization and the rapid development of technologies such as artificial intelligence and the Internet of Things, MEMS acoustic sensors are gradually replacing traditional mechanical sensors and becoming intelligent voice sensors due to their advantages in high-quality voice calls, environmental noise reduction, and human-machine voice interaction. And the hardware foundation of artificial intelligence perception. With the superposition of dual factors, the MEMS acoustic sensor market is ushering in a period of high explosive growth.

In order to meet the needs of downstream users and provide high-cost MEMS acoustic sensor products, recently SEKORM Advanced Technology (Shenzhen) Co., Ltd and MERRY ELECTRONICS CO., LTD. Sign a full-line product agency agreement.

According to public information, Merry established in 1975, is a comprehensive solution provider of high-performance MEMS acoustic sensors, which can provide products such as earphones, speakers, microphones, hearing aids, and batteries.

The company integrates the four key technologies of electro-acoustic, software, wireless, and battery as the core, and provides customers with a full range of professional services from precision components to finished products. The products are widely used in consumer electronics, conference systems, smart homes, industries, security monitoring, In-vehicle communication, and other major fields.

Based on nearly 50 years of experience in the electro-acoustic industry, Merry provides a comprehensive solution for high-performance MEMS acoustic sensors (silicon mics), which can solve the problems of insufficient SNR (signal-to-noise ratio), insufficient sound pressure tolerance, and high power consumption of multiple silicon microphone transceiver array modules in various fields of engineers.

It is known that, under the condition of small or equal volume, the SNR > 70dBA and the AOP (the highest acoustic overload point) > 130bB SPL of Merry Silicon Microphone have reached the top level in the industry.

Among them, the MEMS Microphone of MMA214-001 launched by Merry is constructed with a built-in micro-electromechanical system (MEMS) acoustic sensor and IC. The size is 4*3*1.2mm, easy to integrate, the sensitivity range is -38±1dBA, and the SNR is 70dB. The current consumption is only 160/55μA, the AOP is as high as 136/132dBSPL, and the SPL@1%THD is 130dBSPL, which is suitable for various application scenarios such as communication, earphone, and audio.

In addition to the MEMS Microphone, Merry has launched a number of new products of air pressure and temperature sensors in combination with microphone products, which have entered the stage of mass production. Specifically, Merry combines a microphone with an air pressure sensor, allowing engineers to use only one component to achieve the dual effects of radio reception and air pressure sensing, especially for size-sensitive wearable devices, which can make the engineer's mechanism design more convenient.

For this cooperation, Merry said: "I am looking forward to seeing the operational effect of the integration of the online and offline marketing teams of Sekorm, and based on Meilu's leading technology and Sekorm's advanced supply chain and channel resources, the Merry Its products, especially MEMS Microphone, and barometer, have been brought into the familiar application fields of automotive electronics, smart home, consumer electronics, wearables, and other application fields, reaching more downstream customers."

Sekorm said: "The new generation of electroacoustic products will play a more critical role, bringing more imagination and applications to human life. This cooperation with Merry will jointly promote business development and product extension, and comprehensively improve the industry influence of both parties."

Recommend
This document is provided by Sekorm Platform for VIP exclusive service. The copyright is owned by Sekorm. Without authorization, any medias, websites or individual are not allowed to reprint. When authorizing the reprint, the link of www.sekorm.com must be indicated.