UNI ROYAL, the World's Second Largest Resistor Manufacturer, Signed an Authorized Distributor Agreement with Sekorm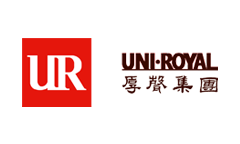 The world's second largest resistance manufacturer, UNI ROYAL, officially signed an authorized distributor agreement with Sekorm and authorized Sekorm to act as a distributor for its Chip resistor, plug-in resistor, cement & power resistor, electronic material and so on.
UNI ROYAL not only provides users with a variety of categories, but also ensures the supply with its own strong production capacity. The monthly production capacity of UNI ROYAL reaches 70 billion, accounting for 16% of the total production capacity of resistors in the world. Besides, UNI ROYAL maintains an annual production expansion rate of 15 - 25%.
Users can directly search product information and enjoy genuine product guarantee and supply guarantee.
Recommend
This document is provided by Sekorm Platform for VIP exclusive service. The copyright is owned by Sekorm. Without authorization, any medias, websites or individual are not allowed to reprint. When authorizing the reprint, the link of www.sekorm.com must be indicated.