A Professional Manufacturer of Semiconductor Discrete Devices, Ju Xing Electronics Announced a Distribution Agreement with Sekorm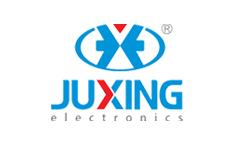 On April 20, 2022, Ju Xing Electronics signed a cooperation agreement with Sekorm authorizing Sekorm to represent its products including rectifiers, fast rectifiers, high-efficiency rectifiers, fast recovery rectifiers, Schottky diodes, voltage stabilizing diodes, TVS, etc.
Ju Xing Electronics is a professional manufacturer engaged in the research, development, production, sales, and technical services of semiconductor discrete devices. The company has introduced a full set of foreign advanced equipment and scientific management system, with an annual production and sales volume of about 6 billion diodes and bridges, which are widely used in small household appliances, Bluetooth, mobile power, and other electronics fields.
Ju Xing Electronics can independently produce, package and test, so it can realize various electrical performance tests, climate tests, ROHS tests, and coating film thickness tests. All products comply with European Union standards (ROHS). The product quality is guaranteed. A variety of packaging forms are available, providing customers with customized and professional services for R&D design.
Ju Xing Electronics said that Sekorm is a well-known distributor of electronic components in China. The cooperation with Sekorm can help the company develop more emerging markets and further expand the scope of product applications on the basis of the existing consumer electronics market.
It's said that through this cooperation, customers can query, understand and shop all of Ju Xing Electronics' product resources at tSekorm. Technical support, component sample application, shop, and other businesses can also be conducted online simultaneously.
As the leading To B hardware innovation R&D and supply service platform, Sekorm has more than 500 authorized distribution companies. It not only provides new products and technologies in the fields of IC, components, motors, automation, electronic materials, and instruments for hard innovation enterprises, but also provides hardware R&D services, such as application design solutions, BOM replacement, and fully equipped open laboratories for testing services, helping enterprises reduce R&D costs and improve efficiency.
Recommend
This document is provided by Sekorm Platform for VIP exclusive service. The copyright is owned by Sekorm. Without authorization, any medias, websites or individual are not allowed to reprint. When authorizing the reprint, the link of www.sekorm.com must be indicated.