CLICK Signed an Authorized Distributor Agreement with Sekorm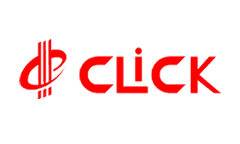 CLICK is the first domestic listed company with transformers as the main body, and a world-renowned supplier of magnetic components and power supply technology solutions. In the field of transformers, magnetic components and switching power supplies, Klick has accumulated its own core design, R&D, and manufacturing technology advantages, and has a complete set of modern power verification and testing laboratories (such as EMI, EMS, HALT vibration, etc.), and the company's products Including magnetic components such as transformers and inductors and switching power supply products. Applications cover various switching power supplies, DC charging piles, photovoltaic inverters, energy storage inverters, consumer electronics, commercial electronics, lighting electronics, communications, etc.
Sekorm is an official authorized first-level distributor, distributing its full range of products, including switching power supply magnetic components, DC charging pile magnetic components, photovoltaic inverter magnetic components, wireless power tool battery chargers, etc. Users can directly search for product information, enjoy genuine product guarantee and supply guarantee.
Recommend
This document is provided by Sekorm Platform for VIP exclusive service. The copyright is owned by Sekorm. Without authorization, any medias, websites or individual are not allowed to reprint. When authorizing the reprint, the link of www.sekorm.com must be indicated.