Bringing New Depletion-Mode MOSFETs, ARKmicro and Sekorm Signed a Distribution Agreement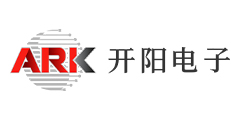 On March 24, 2022, Sekorm signed an agreement with ARKmicro. ARKmicro authorized Sekorm to act as the distributor of its depletion MOSFETs, enhanced MOSFETs, and protection devices.
According to the data, ARKmicro is mainly engaged in the design and production of power semiconductor devices, as well as the design of power supply and circuit protection schemes. It is a domestic design company focusing on depletion MOSFETs, and its products are widely used in charger, led, industrial control, electric vehicle, communication circuit, IoT, and other fields.
The company's products include two product lines: consumer and industrial. Among them, the 60V ~ 600V depletion MOSFETs used for chargers, LEDs, and other consumer electronic products are specially developed for PD3.1 fast charging, providing power supply for PWM IC and synchronous rectification IC for high-power and wide voltage output PD, and have circuit startup function. The 30V ~ 150V enhanced MOSFETs family has been selected by Huawei, Samsung, Sony, and other customers.
The depletion MOSFETs are used in industrial control, automobile, IoT, and other fields including DMZ1511E、DMX1072 series. One device can realize safe transient surge suppression and overvoltage and overcurrent protection applications. The performance of the device has been better than that of similar foreign products, and domestic substitution has been realized. At present, it has cooperation with TE, SAIC, China Electric Power Group, and other enterprises.
According to Sekorm, ARKmicro's depletion MOSFETs can fill the gap of the platform's domestic depletion MOSFETs with low cost, short delivery time, and can be delivered in 7 days, bringing more choices for hardware R & D engineers.
ARKmicro said that after nearly 30 years of development, Sekorm has a profound accumulation in the fields of industry, communications, and consumer electronics, which can help the company to explore more emerging markets on the basis of existing markets and further expand product applications.
At present, the latest products of ARKmicro have been launched on Sekorm. Search "ARKmicro" can get more product information and free samples.
As the world's leading B hardware innovation R & D and supply service platform, there are more than 500 authorized distributor brands of Sekorm. It not only provides companies with new products and technologies in the fields of IC, components, motors, components, automation, electronic materials, and instruments, but also provides hardware R & D services, such as application design solutions, BOM replacement, and fully equipped open laboratories for testing services to help enterprises reduce costs and improve efficiency.
Recommend
This document is provided by Sekorm Platform for VIP exclusive service. The copyright is owned by Sekorm. Without authorization, any medias, websites or individual are not allowed to reprint. When authorizing the reprint, the link of www.sekorm.com must be indicated.