ODU, the World's Leading Connector System Supplier, Settles in Sekorm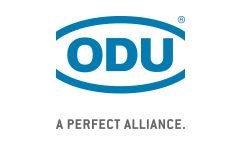 ODU, one of the world's leading connector system suppliers, has signed an distributor agreement with Sekorm. ODU has a complete set of production equipment and key technologies for the connector industry, including design and development, mold design and manufacturing, injection molding, stamping, turning, electroplating, automatic assembly and cable assembly processing.
ODU has established a leading supplier position in the electrical connection industry based on its customer-centricity and rich industry practical experience. ODU connectors can ensure reliable transmission of power, signals, data and various media in many application fields, such as medical technology, military and security technology, energy technology, industrial electronics, measurement and testing technology, electric vehicles, etc.
Sekorm is the official authorized first-level distribution of ODU, acting as an distribute of ODU's connectors and other products, with abundant inventory and genuine guarantee. Users can query and obtain the latest product, the official database and technical information from ODU, and purchase the latest ODU products at a lower price than the industry and enjoy the guarantee of supply.
Recommend
This document is provided by Sekorm Platform for VIP exclusive service. The copyright is owned by Sekorm. Without authorization, any medias, websites or individual are not allowed to reprint. When authorizing the reprint, the link of www.sekorm.com must be indicated.