Sekorm Becomes Top Connectors Manufacturer Phoenix Contact Authorized Distributor to Carry Its Full Line Products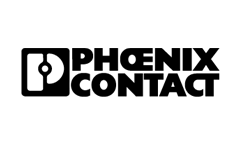 A few days ago, Phoenix Contact, the world leader in electrical connection technology, became the 217th brand that authorized Sekorm as the distributor to carry its full line of product. It has more than 60,000 products including Terminal Blocks, PCB Connectors, industrial connectors, charging connectors for e-mobility, electrical interface module products, lightning and surge protectors, industrial automation control systems and software.
The cooperation between Phoenix Contact and Sekorm will bring R&D engineers a complete set of control cabinet components and systems from terminals to controllers, as well as various products from innovative I/O wiring systems and industrial connectors, PCBs to electronic module housing. It can also provide the latest connection technology and automation solutions in many fields such as power, rail transit, ship and marine applications, energy, transportation infrastructure, and electric vehicles.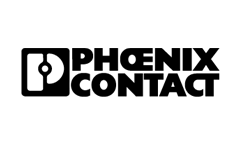 Phoenix Contact originated in Germany, is a well-known brand in the field of electrical connection and electronic interface and industrial automation. Phoenix Contact has always put the spirit of innovation into practice, keeping up with changes in market demand, and taking "customer needs and industry applications" as the drive to offer effective solutions. It provides partners with specialized, refined and differentiated devices, systems and solutions including industrial devices and electronic technology, device connection technology, industry management and automation.
Connectors Terminal Blocks Power Supplies & UPS CablesRelaysPLC and I/O SystemStripping Tools
Recommend
This document is provided by Sekorm Platform for VIP exclusive service. The copyright is owned by Sekorm. Without authorization, any medias, websites or individual are not allowed to reprint. When authorizing the reprint, the link of www.sekorm.com must be indicated.