Melexis, the World's Top 5 Automotive Semiconductor Sensor Suppliers, Signed an Authorized Distributor Agreement with Sekorm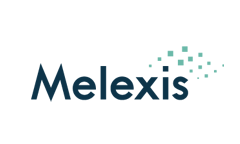 MELEXIS, headquartered in Belgium, is one of the top five automotive semiconductor sensor suppliers in the world. Melexis has already obtained the most stringent internationally recognized quality standard ISO/TS16949 certification. It has absolute advantages in the automotive market .On average, there are 11 melexis chips per vehicle all over the world. In addition, it also has excellent performance in industrial, consumer and wireless fields.
Sekorm is an officially authorized first-level distributor of Melexis, and is authorized to act as a distributor for the full range of melexis products, such as sensor, motor drive controller, wireless chip and so on. Users can directly search product information and enjoy genuine product guarantee and supply guarantee.
Recommend
This document is provided by Sekorm Platform for VIP exclusive service. The copyright is owned by Sekorm. Without authorization, any medias, websites or individual are not allowed to reprint. When authorizing the reprint, the link of www.sekorm.com must be indicated.