Envicool reached a distribution agreement with Sekorm, the leading distributor of 340 top manufacturers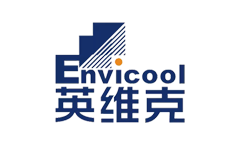 A new partner joined in Sekorm on August 10th. Envicool (SZ:002837), founded in 2005, is a provider of thermal management products and solutions for data center, telecommunication, automation, etc. Until now, Sekorm has partnered with 340 top manufactures worldwide with a range of integrated circuits, discrete components, passives, connectors and structural components, power suppliers, electrical materials and so on. With the increasing of authorized brands and products, Sekrom will continue offering one-stop R&D service and supply to the customers.
Recommend
This document is provided by Sekorm Platform for VIP exclusive service. The copyright is owned by Sekorm. Without authorization, any medias, websites or individual are not allowed to reprint. When authorizing the reprint, the link of www.sekorm.com must be indicated.